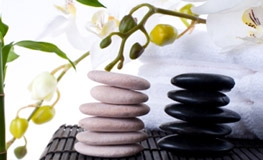 While massage historically was considered a luxury, it has grown into what many professionals consider a necessity along with exercise and nutrition as components of our general health and well being. In my massage therapy sessions, I apply a wide variety of therapeutic massage techniques for removing soft tissue adhesions, reducing aches and pain, improving athletic performance and promoting stress relief through general relaxation. Therapeutic massage can absolutely make a difference in your health and your life. The name of my company reflects my commitment and passion to building better health and long term benefits for my clients.
Personalized Massage
Incorporates Swedish strokes to create a feeling of deep relaxation. The Swedish strokes can be combined with other techniques to address your specific needs.
30 Minutes: $35 | 60 Minutes: $65 | 90 Minutes: $85
Deep Tissue Massage
Using moderate to deep pressure massage, the therapist incorporates techniques such as Neuromuscular Therapy, Trigger Point Therapy, Myofascial Release and stretches to create a relaxing yet deeply therapeutic treatment.
30 Minutes: $35 | 60 Minutes: $65 | 90 Minutes: $85
Sports Massage
Ideal for athletes before and/or after an event or training session. Pre-event massage helps to stimulate and warm the muscles whereas post event massage aids in relaxing and flushing out the metabolic waste in the muscles.
30 Minutes: $35 | 60 Minutes: $65 | 90 Minutes: $85
Hot Stone Massage
Smooth, heated basalt stones are used to gently massage the body. The stones are also placed on specific areas of the body throughout the treatment to allow heat to penetrate more deeply and relax your muscles.
30 Minutes: $40 | 60 Minutes: $70 | 90 Minutes: $90
Paraffin Hot Wax and Massage
Paraffin is applied to either hands or feet to create a deeper sense of relaxation and better prepare them for massage.
60 Minutes: $70 | 90 Minutes $90
In Home Massage
Relax in the comfort and privacy your home with a personalized massage.
60 Minutes: $90
How Can I Benefit Specifically from Massage?
Therapeutic massage involves the manipulation of the soft tissues in the body to prevent and alleviate pain, discomfort, muscle spasms and stress. I focus on the individual needs of my clients that can range from a simple relaxation treatment to deep soft tissue work for specific injuries.
Massage can provide relief from conditions such as:
Neck and Back Pain
Sports Injuries
Whiplash
Sciatica
Carpal Tunnel Syndrome
Tennis / Golfers Elbow
Rotator Cuff Injuries
Headaches
Arthritis
and much more