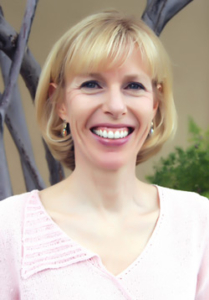 My journey into health and wellness began in 1997 when I started receiving massage while working as a paralegal and competing as a cyclist. Faced with the demands of working full time and training for bike races, massage therapy proved to be a vital component to relieve stress and maintain a healthy body for competition. Inspired by the tremendous benefits, I made the decision to pursue a career in massage therapy.
I graduated from the 1000 hour program at the Desert Institute of the Healing Arts (DIHA) and have been a licensed massage therapist since December, 2000. Following graduation, I continued training through numerous continuing education programs and seminars which included Neuromuscular Therapy, Cranial Sacral Therapy, Ayurvedic Therapy, Hot Stone Massage, and Body Wraps.
As I worked with my massage clients, I realized nutrition played an integral part in how our bodies respond and heal. After many years of studying nutrition on my own, I began studying at the Institute for Integrative Nutrition and in December of 2013,  I became a Certified Health Coach.
During my training, I studied over 100 dietary theories, practical lifestyle management techniques, and innovative coaching methods with some of the world's top health and wellness experts. My teachers included Dr. Andrew Weil, Director of the Arizona Center for Integrative Medicine; Dr. Deepak Chopra, leader in the field of mind-body medicine; Dr. David Katz, Director of Yale University's Prevention Research Center; Dr. Walter Willett, Chair of Nutrition at Harvard University; Geneen Roth, bestselling author and expert on emotional eating; and many other leading researchers and nutrition authorities.
My education has equipped me with the knowledge and  skills to work with my clients to help them make lifestyle changes that produce real and lasting results.
Memberships
I am a licensed massage therapist in the State of Arizona.
I am a member of the American Massage Council.
Education
Institute for Integrative Nutrition
Nutritional Health Coach Certification
Desert Institute of the Healing Arts, Tucson, Arizona
Massage Therapy Certification, 1000 hour program
Roosevelt University, Chicago, Illinois
Legal Assistant Certification
University of Arizona, Tucson, Arizona
Bachelor Degree in Public Administration,
Major: Criminal Justice
Pima Community College, Tucson, Arizona
Associate Degree in Applied Science
Colorado Mountain College, Glenwood Springs, Colorado
Associate Degree in Applied Science,
Major: Veterinary Technician