It's Small Business Saturday and I am SO excited to be participating this year!  Being a small business owner for the past 20 years has given me the opportunity to help people feel better and live a healthy, happy life.  The dream of owning my own business and knowing that I can make a difference in someone's life is what inspires me to continue to live my dream each and every day!
In celebration of my first Small Business Saturday, I have two special offerings just for you!  Beginning today through the end of December, I will be offering a 1 on 1 Personal Cooking Experience.  The idea behind this was inspired by many of my clients who took advantage of the Grocery Shopping Experience.  They realized they had all this healthy food but did not know how to put it together once they got home.   This led me to create my 1 on 1 Personal Cooking Experience!
Here's how it works:
*Initially, we will chat to discuss any obstacles you are facing when it comes to meal planning and meal preparation.
*Next, we choose a date, time and a menu that we will prepare together in your own home.  I will do all the grocery shopping and arrive with all the ingredients to put together an amazing meal for you to enjoy!
I will show you my tips and tricks for creating a healthy and delicious meal without spending hours slaving over a hot stove.  Not only will we have a blast cooking together, but you will have the confidence to get back in the kitchen and prepare your own meals with ease.
The cost of my 1 on 1 Personal Cooking Experience is $195 but, during the month of December, I am offering a discounted rate of $165!
As a special bonus, I am extending the sale on my Grocery Shopping Experience until December 8th.  I know the past couple weeks have been busy with the holiday and I definitely don't want you to miss out on this deal.  As a reminder, the Grocery Shopping Experience is on sale at a discounted rate of just $50!
Whether you want to eat healthier, lose weight or you simply want to add some variety to your meals, the Grocery Shopping Experience and the Personal Cooking Experience would be a great place to start!
There's no time like the present so reserve your spot today!  Simply reply to this email or call/text me at 520-471-2837 and I'll get you scheduled!
Let's get cookin'!!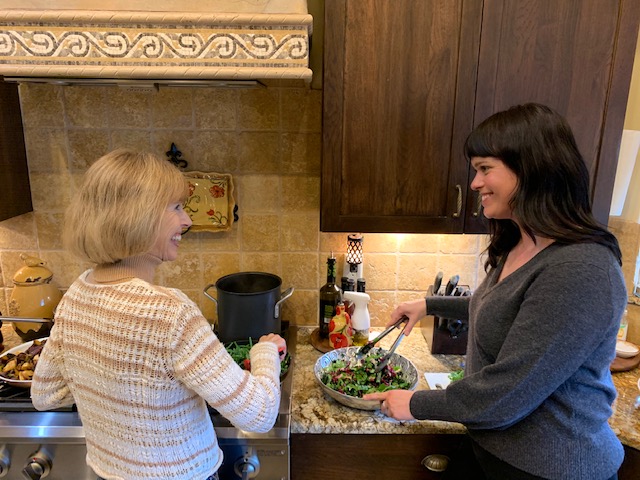 P.S.
With the holidays right around the corner, the Personal Cooking Experience or the Grocery Shopping Experience would make a great gift for anyone on your list!